Greenpro Capital Corp. Announces Launch of ADAQ and Collaboration with PIKOM and SEATech Ventures
---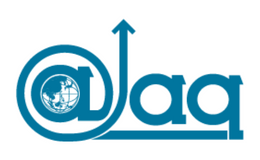 Hong Kong, Dec. 03, 2018 (GLOBE NEWSWIRE) -- Greenpro Capital Corp. ("Greenpro" or the "Company") (Nasdaq:GRNQ), a multinational conglomerate with a diversified capital portfolio, today announced on November 21, 2018, it has signed a nonbinding Memorandum of Understanding (the "MOU") with The National ICT (Information and Communications Technology) Association of Malaysia ("PIKOM") and SEATech Ventures ("SEATech"), a venture capital company, as well as a Strategic Collaboration Agreement (the "Agreement") with SEATech. Greenpro also officiated the launch of ADAQ, an integrated financial information market which identifies, builds, and streamlines corporate values for sustainable development.
The MOU between PIKOM, SEATech and Greenpro will facilitate their mentorship to emerging high-growth companies. PIKOM represents the ICT industry in Malaysia, and SEATech, a platform equipped with market developmental and financial expertise, shares a commitment with Greenpro to assist projects and emerging growth companies in the ASEAN region.
The Agreement between Greenpro and SEATech describes the joint launch of the ADAQ Platform. ADAQ provides a "Best Practice in Value Building" and "Regulation Compliance Structure" for future listing in global capital markets to drive organizational resilience and sustainability. ADAQ has 3 major functions: a corporate value building program, a capital market accelerator, and an online financial information market. The joint effort is expected to bring advantages to ASEAN tech companies, preparing these companies for future funding and IPO readiness to develop further and achieve sustainable growth in the era of digital transformation.
About Greenpro Capital Corp.
Headquartered in Hong Kong with strategic offices across Asia, Greenpro Capital Corp. (the "Company") (Nasdaq: GRNQ), is a multinational conglomerate with a diversified capital portfolio. With 30 years of experience in the industry Greenpro has been assisting and supporting businesses and High-Net-Worth-Individuals to capitalize their value on a global scale through the provision of cross-border business solutions and accounting outsourcing services to small and medium-size businesses located in Asia. The comprehensive range of cross-border business services include, but not limited to, trust and wealth management, listing advisory services, transaction services, cross-border business solutions, record management services, accounting outsourcing services and tax planning. We also operate venture capital businesses including a business incubator for start-up and high growth companies. For further information regarding the Company, please visit http://www.greenprocapital.com

Forward-Looking Statements
This press release contains information about the Company's view of its future expectations, plans and prospects that constitute forward-looking statements. Actual results may differ materially from historical results or those indicated by these forward-looking statements as a result of a variety of factors including, but not limited to, risks and uncertainties associated with its ability to raise additional funding, its ability to maintain and grow its business, variability of operating results, its ability to maintain and enhance its brand, its development and introduction of new products and services, the successful integration of acquired companies, technologies and assets into its portfolio of products and services, marketing and other business development initiatives, competition in the industry, general government regulation, economic conditions, dependence on key personnel, the ability to attract, hire and retain personnel who possess the technical skills and experience necessary to meet the requirements of its clients, and its ability to protect its intellectual property. The Company encourages you to review other factors that may affect its future results in the Company's registration statement and in its other filings with the Securities and Exchange Commission.