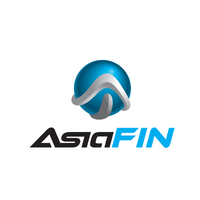 | | |
| --- | --- |
| Industries | Payment Processing |
| Sector | Financial Services |
| Looking For | N/A |
| Fund Raising Status | Pre-IPO Private Placement |
| Funding Target | N/A |
AsiaFIN Holdings Corp, through our Malaysia and Hong Kong subsidiaries, we are currently providing market research studies and consulting services pertaining to system solutions and integration of unattended payment kiosks and payment processing to our clients. Our present clients are payment solution companies located in Malaysia, although we intend to provide services to other geographic regions in the future.
We have additional plans to develop our own software, which we anticipate will be able to merge and integrate onto such Payment Processing or Unattended Payment Kiosk, to accept payments and also collect data. Additionally, we have plans, which we are still developing and exploring, to create Web Based Solution in the four areas which include Payment Processing, Regulatory Technology (REGTECH), Robotic Process Automation (RPA) and Unattended Payment Kiosks for financial institutions, and other industries.
Our Vision
AsiaFIN aims to be the leading service provider for Financial Institution.
Our Mission
AsiaFIN's presence in the EcoSystem by way of owning technologies with leading edge solutions and working together with targeted companies with similar business-types in ASEAN countries to transform the company from a regional upstart to a global player.
Why AsiaFIN
The Company targets to expand the market through strategic alliance and partnership with companies in South East Asia (ASEAN) with over 660 million in population, which is an attractive market for our business expansion which we will then further expand to the rest of countries in Asia.

Our Products and Services
"Focus Solutions" for AsiaFIN
Payment Processing
Payment processing, for example in the processing of interbank payments like SWIFT and Realtime Gross Settlement payments, cheque clearing, Faster payments and the likes.
Southeast Asia countries like Singapore, Malaysia, Indonesia, Myanmar has started to implement new payment methods like Faster payments, Bulk payments and online payments using electronics wallets since 2018.
The adoption of these new payment methods has increase significantly especially with the onset of the COVID 19 pandemic.
Regulator
Regulatory Technology (REGTECH), for regulatory reporting and other compliance reporting for a financial institution, public listed companies and other reporting entities to Central banks, Insurance Depository, Tax Authority and Security Commission.
RegTech using technologies such as advanced analytics, robotic process automation and cognitive computing offer new efficiencies in compliance, which offers a lower cost.
RegTech industry is now moving into the third stage from 'know your customer' to 'know your data', as financial institutions start to view risks and regulations as data and prediction problems that can be addressed by technology
Robotic Process Automation (RPA)

Robotic Process Automation (RPA) solution for the automation of mundane, labour intensive, manual computer operations. This is focus mainly in the financial industry that have high cost of employment and needs to reduce cost. The use of RPA will also be extended to other Labour-intensive industry like Logistics, Manufacturing and other service sector.
The factors that are driving growth of this market are high levels of cost saving for businesses. Since robots are utilized for the processes it helps reduce operational costs and also costs arising from human error
Unattended Payment Kiosk

Unattended Payment Kiosk for the automation of payment reload for payment cards like cash cards, mobile prepaid/postpaid cards, cash counting and recycling, cheque deposit and etc.
With the recent Covid-19 outbreak that has affect the world negatively, the society prefers to perform their task such as paying utilities bills without any human interaction. For instance, the unattended payment kiosk could be a key that would change the traditional method of payment due to this pandemic outbreak
Management Team
Hoo Swee Ping, Robin
(Chief Operating Officer)
Robin holds the position of COO of AsiaFIN. He has more than twenty-eight (28) years of software design, development, and management experience in the IT industry.
Robin is currently a member of Malaysia Digital Economy Corporation (MDEC) Talent Expert Network (TEN). He is also a mentor for the MDEC's Digital Counsellor Platform (DCP).
He graduated with a Bachelor of Computer Science from the University of Science Malaysia. He started his career as a Software Solution Specialist where he was involved in designing and developing order fulfillment systems. He then joined an international company as an ERP consultant. In 2000, he joined a new start-up, InsiteMY as a partner, and then move on to this current position as AsiaFIN COO.
In 2018, he co-foundered and CEO of OrangeFIN Asia, an AI-powered RPA startup that develops its own software AI robots, OrangeFIN Asia has since been helping a number of large banks and many SMEs to automate their repetitive, mundane and laborious task.
InsiteMY is principally involved in the research, design and development of software for the banking industry. The Group's key product i.e. INCHEQS, INGateway and INReport.
OrangeFIN is principally involved in research, design and development of software Robotic & AI-related Intellectual Property. The Group's key RPA product i.e. OrangeWorkforce, OrangeAI, OrangeVision and OrangeBots.