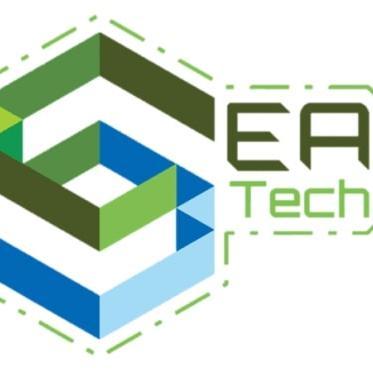 | | |
| --- | --- |
| Industries | Technology |
| Sector | Consultancy |
| Looking For | N/A |
| Fund Raising Status | All |
| Funding Target | 0 |
SEATech Ventures Corp. is an Asian
 Technology Corporate Venture Capital (CVC) company that also 
engages in providing business mentoring, nurturing, incubation services, and corporate development advisory services to tech companies, more specifically, the Information and Communication Technology (ICT) industry of 
South East Asia (SEA).
 Its advisory services include ICT Start-Up Mentorship Program, which assists tech-based entrepreneurs in solving industry pain points caused by technical insufficiencies, inappropriate financial modelling, and weak strategic positioning within a competitive environment. SEATech Ventures Corp. was incorporated in 2018 and is headquartered in Kuala Lumpur, Malaysia. 
For more information, please visit :-
Vision: We believe tech-based entrepreneurs are the vital agents of positive and transformational changes across every aspect of our society and economy. The strength and ability of Asian entrepreneurs are getting more mature and increase in depth, hence we start with a mission in assisting them to grow globally. We believe deeply that the most transformative companies in the future will come from the Asian region, particularly Southeast Asia.
Global Vision: 
To gain recognition as one of the most influential venture capital in transforming, securitizing and internationalizing Asia technology companies both at local level and abroad.​
Mission: 
To create a highly supportive environment for technology companies to build their business and pool their ideas, experiences and efforts together by placing the welfare of the shareholders above everything else and continuously discovering opportunities for them to grow beyond the shores of Asia.​
To spearhead, promote & encourage development of resources, professional skills and programs in technology companies within the Southeast Asia community.
To represent the Asia technology companies and be the voice of the ICT industry to the Government and private sector both local and overseas.
To provide a platform for technology industry players and users to meet, network, learn and share ideas in order to bring the industry to the next level.
To foster high standards of conduct, service and performance throughout the Asia technology industry.
To promote and market Asia technology services to the region and overseas.
SEATech Ventures Business Model
SEATech Ventures is an Asian Technology Corporate Venture Capital (CVC) company that is also engaged in providing business mentoring, nurturing, incubation services, and corporate development advisory services to entrepreneurs in the broader technology industry, specifically focusing on the Information and Communication Technology (ICT) industry. With great ambition, SEATech Ventures envisions to become one of the leaders in its industry.
We at SEATech Ventures believe tech-based entrepreneurs are the crucial catalysts of positive transformation across every aspect of our society and economy. As South East Asia (SEA) entrepreneurs continue to grow and mature, we aim to assist them in expanding globally as SEATech Ventures has always been a firm believer that the most transformative companies in the future will originate from the SEA region. Hence, SEATech Ventures has begun building a supportive ecosystem with high-growth emerging tech companies as well as global professional corporate service providers in order to unleash the full potential of SEA tech companies.
The main business functions of SEATech Ventures are the followings:- 
Providing consulting and incubation services for startups to scale-up

Identifying fast growing tech companies in SEA and incubate/groom them to be the next Asian Tech unicorns

Building an extensive Asian emerging and high-growth tech-firm ecosystem

Promoting linkages and synergies between technology companies within the ecosystem

Providing emerging and high-growth potential Tech companies exposure to the International Capital Markets through 

proven methodologies

Connecting investors to investment deals with securitized exit strategies

Providing SEATech Academy training programs to nurture future CEOs & CFOs
Services Offered: 
Mentorship 

 

Corporate Programs & Advisory Services

Corporate Networking & 

Match-making Events




Consulting Services for Public Listing on the International Capital Markets

ECF Securitization 
Clients Signed by SEATech Ventures Thus Far
It has been an exciting and productive journey for SEATech Ventures despite the COVID-19 pandemic. We have successfully signed up 5 companies to whom we will provide mentoring and incubation services in order to prepare them for public listing on the US Capital Markets. These companies include AsiaFIN Holdings Corp., JOCOM Holdings Corp., and catTHIS Holdings Corp., People Systems Technologies Corp., and Angkasa-X Holdings Corp. This is a clear demonstration of our innovative business model's resilience against the fluctuations of the economic landscape. Further details on these companies will be announced in the near future.
SEATech Ventures (SEAV) Share Listing
One of the biggest achievements and milestones reached by SEATech Ventures in 2020 is being listed on the US OTC Market. With that, SEATech Ventures' company shares are now available for trading on the OTC using the trading symbol: SEAV.
Mr. Chin Chee Seong
Chief Executive Officer, President, & Director of SEATech Ventures Corp. 
Ex-independent Director of the M-Mode Bhd (KLSE)
Ex Non-Executive Director of Galasys PLC (AIMS London)
Investment Advisor, Former chairman, Organizing Chair of WCIT 2020 (World Congress of IT) of the National ICT Association of Malaysia (PIKOM)
Chairman of the Board of Directors of Powerware System Sdn. Bhd
Managing Director of Metita Sdn. Bhd
National Vice President of the SME Association of Malaysia
Council Member and Deputy Chairman of the Chinese Chamber of Commerce & Industry of Kuala Lumpur & Selangor (KLSCCCI)
President of the Malaysia Cross Border E-Commerce Association (MCBEA)
Vice President of the Digital Electronic Committee (Malaysia-China Trade Promotion Association)
Member of the ICT & Knowledge Management Panel (SME Corporation Malaysia Agency)
Dr. Sean Seah Kok Wah 
Chief Investment Officer & Executive Director of SEATech Ventures Corp.
Bachelor Degree in Computer Engineering, California State University, USA
Master Degree in Computer Science (with Distinction), California State University, USA
Honorary Doctorate in International Business, Riviera University, France
Software developer of Software Publishing Corporation and Netscape Communications Corporation, Silicon Valley California
Ex-consultant of Sun Microsystem Inc. of South East Asia
Co-Founder of Epicenter Holdings Ltd (SGX:5MQ)
Co-Founder / Ex-CEO/ Ex-Executive Director of Galasys PLC (LSE:GLS)
Executive Director of AsiaFIN Holdings Corp. (Nevada, USA)
Executive Chairman of Angkasa-X Holdings Corp. (Nevada, USA)
Chairman and Director of the National ICT Association of Malaysia (PIKOM)
Director and Deputy Chairman of The World Information Technology and Services Alliance (WITSA)
Chairman of WITSA Finance Committee
Vice President of the Malaysia Cross Border E-Commerce Association (MCBEA)
Mr. Tan Hock Chye 
Chief Financial Officer of SEATech Ventures Corp.
Chartered Accountant, Malaysian Institute of Accountants
CGMA, Association of Intl. Certified Professional Accountants, UK/USA
Fellow, Chartered Institute of Management Accountants, UK
MBA, Oklahoma City University, USA
Councillor of PIKOM
Ex-CFO/CEO of Dataprep Holdings Berhad (KLSE)
Mr. Stephano Wang
Corporate Finance Manager of SEATech Ventures Corp.
Master of Science (MSc) in Management, The University of Warwick, U.K.
Bachelor of Arts (BA) in Business and Management, Durham University, U.K.
Ex-Technology Consulting Analyst, Accenture, Malaysia
Corporate News


PIKOM Partners with GreenPro and SEATech to Search for Potential Unicorns
SEATech Ventures Incubates Angkasa-X LEO Satellite Company in Establishing ASEAN Space Economy




SEATech Ventures Announces Client AsiaFIN Holdings Corp Obtained S-1 Notice of Effectiveness
April 7, 2021




Greenpro Capital Corp. Announces Launch of ADAQ and Collaboration with PIKOM and SEATech Ventures
Events Gallery